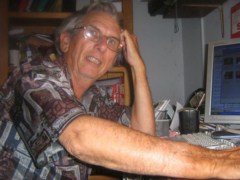 Welcome to my  NEW "Internet Marketing (IM) Global Focus101" website where we get to help one another succeed in our online endeavours.                                            LET'S START WITH FREE.                                                    Google "free downloads" and you arrive at 870,000,000 results – mind boggling!
Let's make this simple. I love JV Giveaway Events. Besides making me sales,they are loaded with lots of free, quality goodies, from software to videos and e-books on every topic. Currently there is the Breakthrough to Success Giveaway event that's closing on Tuesday April 26th 2016. That gives you a bit more time to join and start selecting from the over 100 contributions before they are all gone.
There are lots of other great places to download for FREE and I've added a list of recommendations below. And just for arriving on my blog you can grab these latest Internet Marketing Videos.
Millionaire Outlaw is the no nonsense, straight to the point methods used to create enormous wealth from HIGH TICKET products and ONE TIME OFFER strategies so you can work less and make more.  Sign up with your email in the form above.

Recomended Download Resources.
FREE 1 year silver Membership- SurefireWealth
Mark Austin's Resell Rights Weekly
Edmund Loh's Resell Rights Mastery
And my regular weekly download from Cedric Aubrey Sunday Freebie


Get Started Today For Only $1! – AWeber Communications
You read correctly – LANDING PAGE MONKEY
Landing Page Monkey has got to be the darnedest and most simple way to add image and video backgrounds, no coding frustration, just fill in the empty spaces. You can host it with LPM or with your hosting company. I love it and I know you will too. The Cost? Currently $49 for one year or $69 for a Lifetime Membership – a steal for what you get in return.
There's just so many different ways to use Landing Page Monkey to build your list and grow your business…  You can build opt-in pages, affiliate promotion pages even quick and easy sales pages.  You can build pre-webinar registration pages, prize draws or contest opt-ins, workshop registration pages and more. And all in just a couple of clicks.
Just take a look at this simple affiliate promo landing page …http://clika.pe/l/76/16027/
And you get as added extra bonuses 100 background videos and 100 static images for you to use … 100% FREE.
Start creating your stunning landing pages right now with Landing Page Monkey from the link below. I just know you will be amazed at the results.
http://jvz2.com/c/41027/134482